Packaging Design Services
Packaging design can make or break your brand, it's the heart & soul of every product. It reflects the quality of your products, and it's one of the main reasons that increase your sales and attract the audience to your products.
We at Sara's Advertising design and deliver your packaging options with the maximum amount of creativity and diversity.
Packaging is the first element that pushes the client to take a decision about your product, and we have all the powers and resources to make your packaging a masterpiece.
Why is packaging design important for your brand?

Almost a third of purchasing decision-making is allegedly based on product design only.

66% of consumers said they have
purchased a new product just because of the packaging design & quality.

Packaging design helps increase interest in your products by 30%!

74% of 18–25 year olds share
an image of the product packaging design on social media.

Almost 70% of purchasing decisions are made in-store according to product packaging design.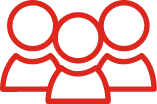 45% of consumers use social media to instantly share their negative views on product packaging!
Why invest in packaging design with us?
Your branding expresses how your consumers feel about you.
To Spot your product between competitors you need to grab the consumers attention by presenting new packaging concepts that makes your product elegant and desirable. Working with your packaging starts with extensive research on your category and competitors which forms a strategy that leads to focus on your brand difference with this strategic approach, we create designs that stand out on the shelf, positively impacting your sales.
We help you take the next step to provide your consumers with memorable packaging.
We offering new ideas for packaging and we believe that the packaging design should be customized to what drives a positive consumer's behavior. We make sure that the function of the design keeps your products fresh with a remarkable look with the design being attractive. It delivers relevant information regarding your product.
Our services are fully integrated & professional
We at Sara's Advertising offer you the best types of Packaging ideas & innovative designs, we implement through our factories equipped with the latest types of printing, which makes it easy to complete and deliver printing on time.