Sara's Advertising made printing solutions easier for you, we start from the creative design to the premium quality printing.
In Sara's Advertising, we're printing specialists. we professionally craft your printed promotional material to be an essential part of your sales plan.
With us, you will be able to choose your preferred paper type, weight, and size along with shape and design.
Printing is still one of the most effective sales methods, it grabs the attention of your customers, it sparks their interest, and increases their engagement.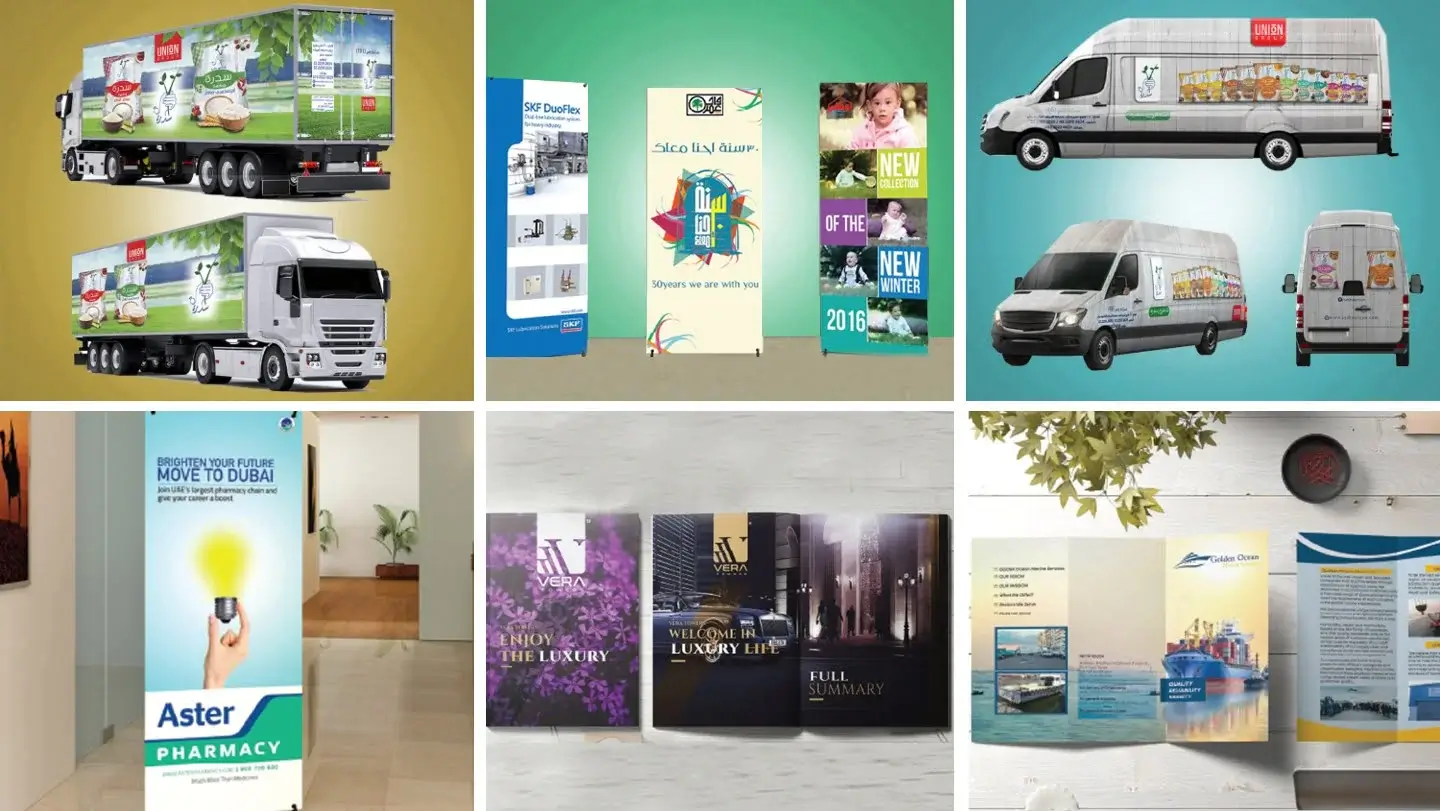 We are Printing Solutions experts.
We help you in printing everything you'll ever need.
Stationary
Catalogue, Brochure, Flyer, Business Card, Letterhead, Envelopes, Company folder, Stamps, Bags (Plastic & Paper), Uniforms, Menu
Giveaways
Notebook, Pen, Mug, Coaster, Calendar, Stickers.
Indoor
Banners, Vinyl printing for walls, Roll-Up, Pop-Up.
Outdoor
Signage, Billboards, Posters, Banners, Flags, Vinyl printing for cars, Roll-Up, Pop-Up.
Packaging
Cardboard packaging, Gift packaging, Jewellery packaging, Product packaging, Food & Drink packaging, Cosmetics & Medical Supplies packaging.
There's not a thing we can't print!
We combine our printing and marketing expertise with the service necessary to take your project from concept to completion. Business cards to brochures, catalogs to calendars, we'll deliver anything need, on time, & with high quality.